Make your brand heard !
Develop your sonic branding and use the power of sound in your communication.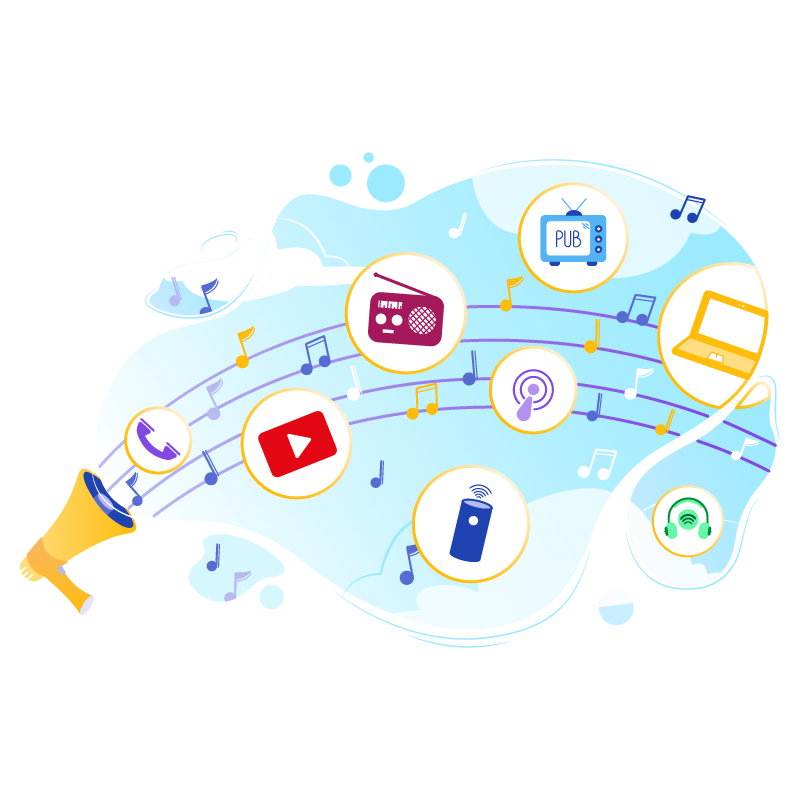 Call on passionate composers
to create

sonic branding

that makes your brand memorable.







Call on
passionate composers
to create
sonic branding
that makes your brand memorable.







The brand                        The composer
Creation of your sonic branding.
Multiply the impact of your communication thanks to audio branding.
Personalize your speeches and reinforce your brand by developing sonic branding.
Only 20% of brands have a sonic branding, differentiate yourselves !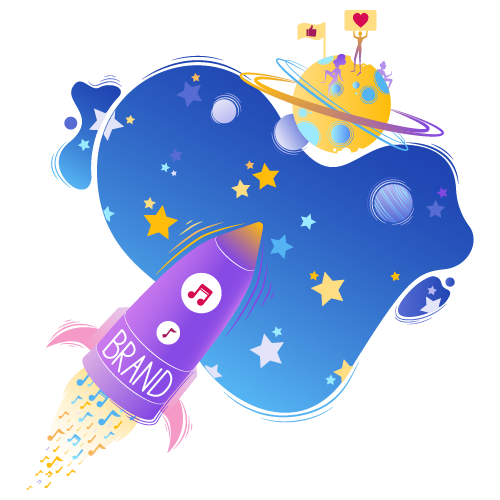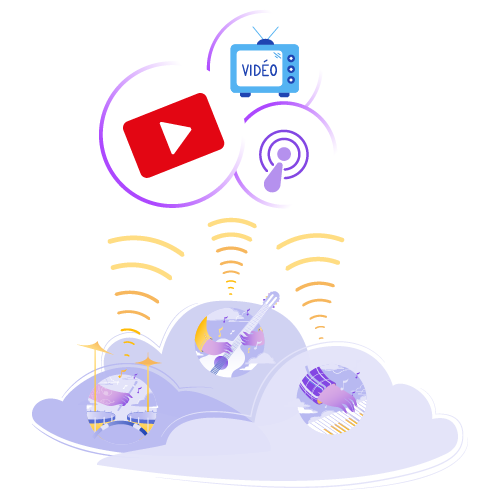 Video sound design & podcasts.
Opt for a personalized sound design for your videos and podcasts.
Increase the impact of your audiovisual productions with original and unique compositions.
59% of consumers perceive an entreprise as more professional when it uses original music. (Study PHMG)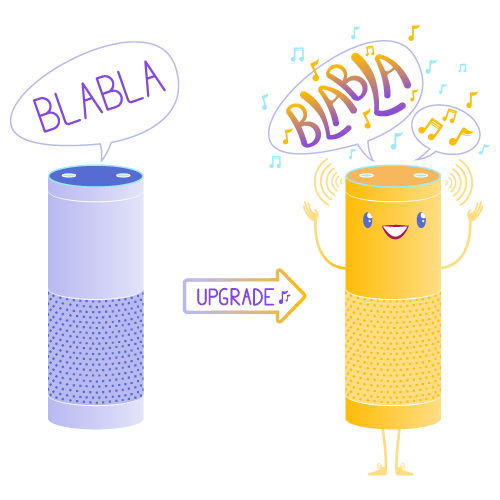 Sound design for voicebots.
Offer a real sound and voice experience to your listeners on Amazon Alexa & Google Home. 
Opt for a sound design and a customized voice by entrusting us with the musical design of your voice application.
3,2 millions of French people already use connected speakers.
Easily engage audio creatives.
We put you in touch with a network of sound professionals. Call for creation and collaborate directly with certified professionals. Our composers offer you personalized sound creations adapted to your project.
A network of professional composers checked & certified.
Collaborate with artists simplified& secured.
Listen to our creations !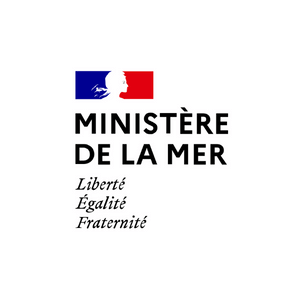 Sonic branding
Very professional and efficient. Concerning a file on the promotion of the sea professions, the agency knew how to listen and was always reactive and relevant in its proposals.
E. Chambron
Communication officer for the sea trades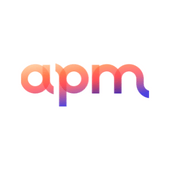 Sonic branding
We had an impressive quality of delivery of sonic brandings tracks, the work suited us perfectly. We are 100% on target.
H. Van Heems
Brand manager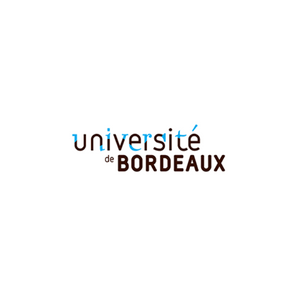 Sonic branding
Getasound's team is always very professional and attentive to the needs of its customers. The proposals we received were all very well done and perfectly met the specifications.
B. Laccassagne 
Head of communication
Discover our creations !
They trust us
J'ai collaboré avec Get a Sound à l'occasion de la création de l'identité sonore de Cotoit. J'ai particulièrement apprécie l'accompagnement professionnel lors de phase de brief et la phase de choix ainsi que les échanges avec Marvin qui est toujours de très bons conseils . La qualité des propositions des artistes qui est très variées et riches, j'ai même eu la chance d'avoir un vrai coup de cœur sur une des productions. La plateforme est super simple d'utilisation, j'ai pu faire participer l'équipe dans la phase de choix. Les délais, la mise en place super rapide ! Un grand merci à toute l'équipe et à Marvin !
Très pro et efficace. Pour un dossier sur la promotion des métiers de la mer, l'agence a su être à l'écoute et s'est toujours montrée réactive et pertinente dans ses propositions.
Tsunami Wazahari
2022-03-03
Un réel plaisir de collaborer avec Getasound qui met en relation des compositeur et des entreprises en recherche d'identité sonore. Une équipe efficace et réactive qui respecte les compositeurs.
Defraire Flavien
2022-01-31
J'ai eu l'opportunité de travailler avec Getasound sur un projet de production sonore pour le compte de mon podcast Le Son Dopamine. Heureux du résultat mais surtout du processus de création du logo sonore avec une plateforme facile d'utilisation et permettant d'échanger facilement avec le compositeur !
Dans le cadre de la création d'un podcast pour Le LAB'O (accélérateur d'innovation situé à Orléans), nous avons fait appel à Getasound. Nous avons été impressionné par le travail de Marvin et de son équipe qui nous a parfaitement accompagné sur ce projet très nouveau pour nous. Notre demande a été entièrement satisfaite et même plus que ça. Les équipes de Getasound sont d'excellent conseil et toujours disponible pour nous. La plateforme de mise en relation avec des compositeurs (très simple d'utilisation) nous a permis de faire un choix parmi une vingtaine de propositions. Getasound nous accompagne toujours sur le montage de nos podcasts avec toujours beaucoup de réactivité et de professionnalisme.
Très réactif, une équipe à l'écoute, des conseils pertinents et un très bon suivi tout au long projet ! Un plaisir de travailler avec vous.
Ségolène birien
2021-10-13
Un bonheur de travailler avec eux! Ils accompagnent parfaitement chaque projet du début jusqu'à la fin! Merci!
Je travaille régulièrement avec Get a sound, je suis impressionné par leur professionnalisme et leur réactivité. C'est un merveilleux outil ! Je recommande à tous les compositeurs et aux entreprises à la recherche d'une identité sonore originale.
Nous avons eu recours à GetaSound pour l'enregistrement de voix off sur une série de vidéos motion design... Ravi du service ! (castings proposés au top, réactivité et suivi). On recommande 🙂
Une très belle collaboration avec Getasound ! une équipe efficace et toujours disponible. Le résultat est à la hauteur de nos ambitions. Nous avons à notre disposition un univers sonore complet, facile à utiliser et qui incarne parfaitement les valeurs de notre établissement.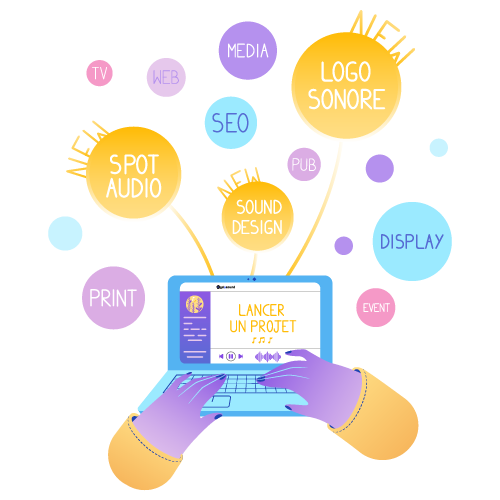 Are you an agency ?
Offer new communication solutions to your customers by integrating audio marketing into your services.
Outsource your sound production to a community of certified professional composers.
Offer innovative sound communication solutions.
Launch & manage your audio projects in a few clicks.